Contact Info
Novin Development
1990 N California Blvd Ste 800
Walnut Creek, CA 94596
p: (925) 344-6244
f: (925) 344-6436
info@novindevelopment.com
Recent News
825 Walker Street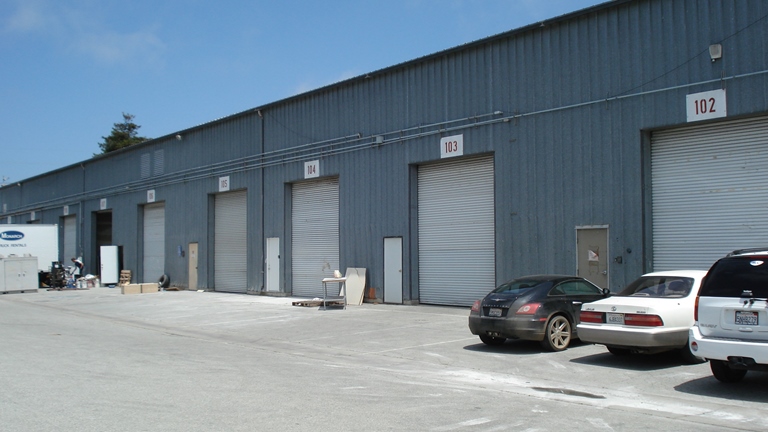 825 Walker Street, Watsonville, CA 95076, USA
Industrial Property
Property Type: Industrial Property Sub-type Warehouse Building Size: 20,000 SF Zoning: Heavy Industrial (IG)
Description
Suite 102 is Office/Warehouse Space: Approximately 2,000 sq' consisting of 700 sq' office and 1,300 sq' warehouse. 1 roll-up door, 25′ clear height. 3 phase power
Suites 105 & 106 approx. 2,000 sq' each can be combined to create 4,000 sq.' Currently built out and permitted as a Cabinet/Wood Working Shop. 3 roll up doors, small office area, sprinklers and ventilation. This space can be made available March 2010
Located on Walker Street just off of West Beach Street in the industrial area of the City of Watsonville. Convenient access to highways 1, 152 & 129. This location offers easy ability to service all of Santa Cruz and Monterey County.
Convenient location in Watsonville with easy freeway access. Secure area with on site parking.
Details
Address: 825 Walker Street
Amenities: N/A
APN: 018-381-12-000
City: Watsonville
Bathrooms: 1 shared
Bedrooms: N/A
Built: 1960 – remodeled 2002
Construction Type: Metal Warehouse
County: Santa Cruz
Development Type: Warehouse — Industrial
Estimated Market: $1,150,000
Funder: Lighthouse Bank — 111 Mission St, Santa Cruz, CA 95060
Heating: Individual Tenant's
Parking: On site
Property Management: Novin Investment Properties
Resident Profile: N/A
Resident Services: N/A
Roof: Metal
Schools: N/A
Services Offered: Water paid by owner
Site Area: 1.05 acres
Square Feet: 16,000 – flexible space; divided into 10 units
Stories: 1 – Unit 102 has upper level office and storage space
Summary Information: Storage/Warehouse space located on Walker Street in Watsonville; Roll up doors and man-door accesses; Located in industrial area of Watsonville; Convenient to Highways 1, 152 and 129.
Tenants: Chaz Towing, Miracle House Cleaning, Max Builders
We Want To Hear From You
Would you like to learn more about our properties or development projects? Contact us today!
Contact Us